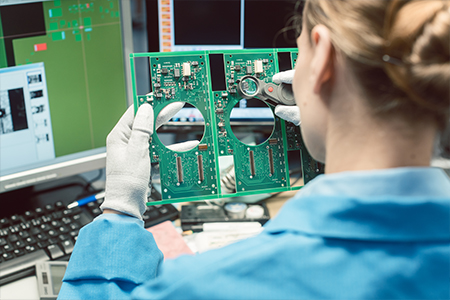 QUALITY
5 Years Warranty
TEWS Technologies is committed to delivering the highest quality embedded I/O products designed to meet the stringent expectations of our customers. Our products are built to meet or exceed their published specifications.
We offer all our standard products with a warranty of five years without any additional charges.
100% Testing
100% functional testing including AOI inspection during assembly and complete electrical/functional testing in the final FAT (Factory Acceptance Test) are performed.
IPC-610-A Class 3
Final inspection of all units in accordance with IPC610-A Class 3 – All units are visually inspected in accordance with IPC-610-A Class 3 by our team of certified inspectors.
Quality System certified according to AS9100 and ISO9001
We are certified to both ISO9001:2015 and AS9100.
ESD Control Program
ESD Control Program – Our facility strictly incorporates ESD controls according to IEC 61340.
Counterfeit Parts Policy
Counterfeit Parts Policy and EEE Parts Control Program – TEWS Technologies is aware of the potential threat counterfeit parts present to our products and customers. We are focused on ensuring that all components are new and directly traceable to authorized OEM vendors. This is achieved with continuous employee training, close vendor relations, use of OEM distributors, and use of certified brokers only with the permission of our customer. The Counterfeit EEE parts detection and avoidance processes implemented at Tews Technologies GmbH are based on the guidelines provided in AS5553 and its associated standards. For a copy of TEWS Technologies' Counterfeit EEE Parts Control Plan, please contact support@tews.com