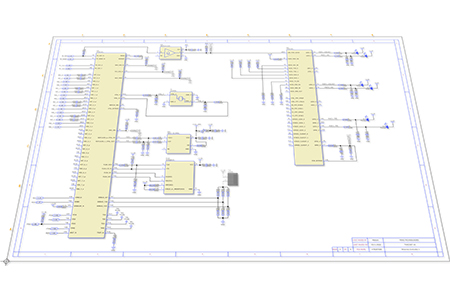 CUSTOM SOLUTIONS AND DESIGN SERVICES
Simple Modifications to Fully Custom Designs
From simple modifications to complete turnkey developments with fully custom designs, TEWS Technologies responds to custom embedded I/O requirements with detailed technical specifications in a short timeframe. The applications range across many industries including industrial, communications, medical, COTS, and transportation.
We offer Modified COTS for simple changes such as different connectors, crystal frequencies, input/output voltage levels, minor FPGA modifications, and other changes that do not typically require changing the PCB or component layout of our standard embedded I/O products.
For fully custom designs, we offer a full-service package where the TEWS engineering team has close technical discussions with the customer regarding the application. This results in a well-defined target specification based on the customer needs and TEWS' extensive engineering experience. We then proceed to design everything in-house at TEWS Technologies including schematics, PCB layout, firmware/software, prototyping, and finally complete production in the state-of-the-art manufacturing facility. After the design is completed and produced, our post development Product Lifecycle Management includes redesigns if necessary due to obsolescence of components.
Please contact us to discuss your project and how the engineering team can help with your specialized embedded I/O requirement.